Janelle McNeill, On Transformation in Early Childhood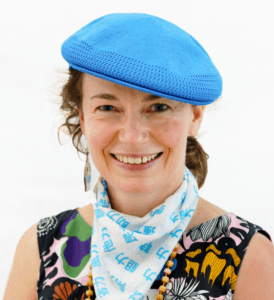 I'm lucky enough to be an Early Childhood teacher where I get to see transformation happen almost daily. Some of my students are separating from parents for the very first time or beginning formal schooling with no English skills, but it doesn't take long before they become confident, capable, and curious members of the class. That in and of itself is a student-centered type of organic real change. Through the wonder of our play-based learning at OYIS, young learners are given agency to explore their ideas and co-construct how our units develop. Students can transform themselves in play by being risk-takers and communicators, by experimenting with new learning provocations, or perhaps just by attempting to take turns with each other for the very first time. Students naturally transform ideas and experiences into conceptual awareness through how they play, and with ongoing scaffolding and strategies, self-development, and transformation can naturally emerge.
As a big believer in Lifelong Learning, I am passionate about creating ongoing opportunities for students to make authentic connections within our Units of Inquiry, and giving them ways to interact meaningfully within the school community and beyond. Transformation is not merely a one way, or one off encounter; Pre-School students possess so much magic in their potential to change, grow and think. Being a part of their initial journey toward transformation into international-mindedness and global citizenship is a unique honor that I treasure and strive for daily.