Please join the MSP for "The Puppeteers," an original musical written, performed and directed by our incredible students.
The story follows a young band disillusioned with the music industry in their search for fame, friendship and fortune.
Where? – OYIS Gym
When? – 6 PM
Price? – FREE (donations are welcome)
Bring your family and friends for a fun evening!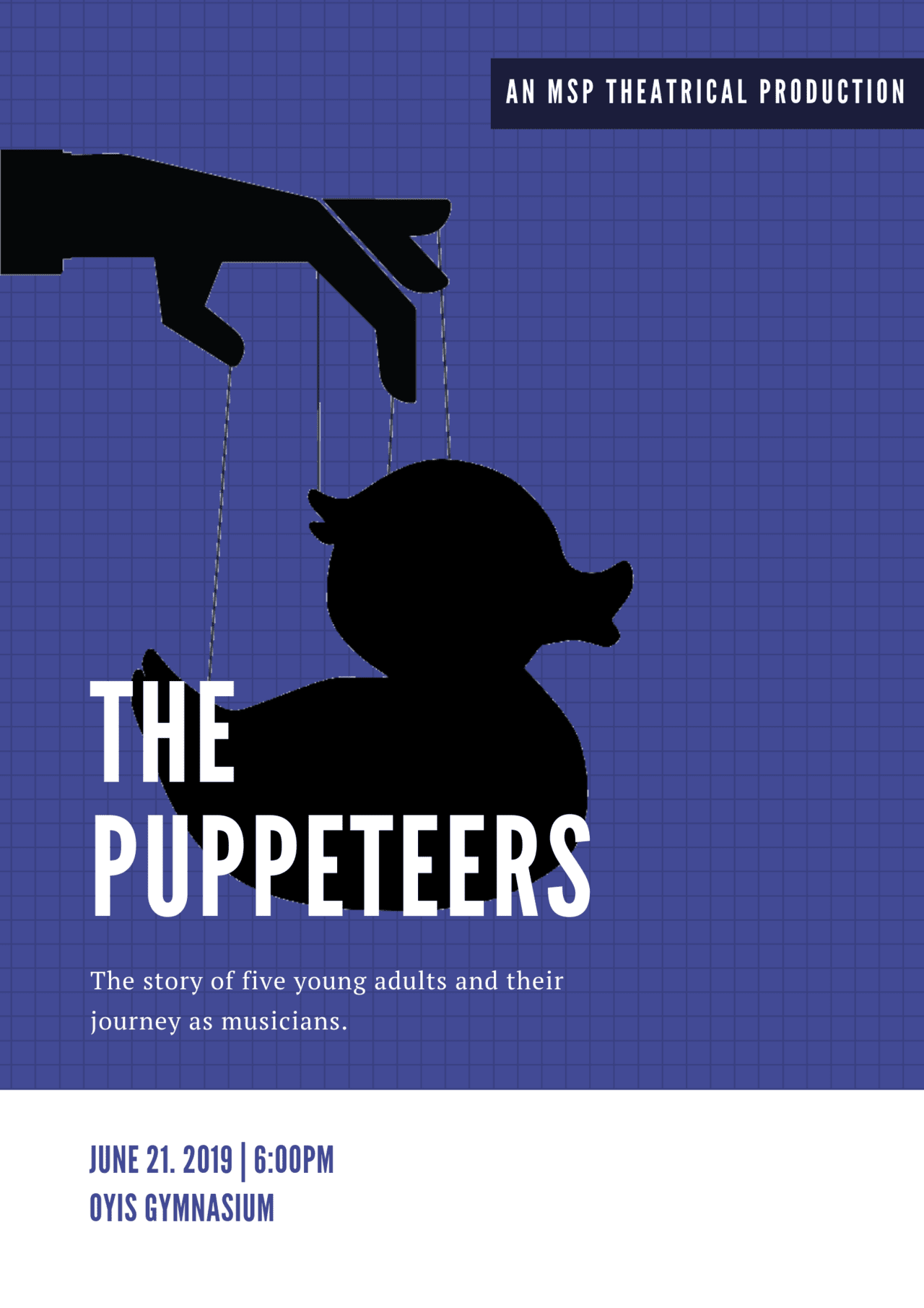 © Osaka YMCA International School 2019