OYIS / KIS High School Admissions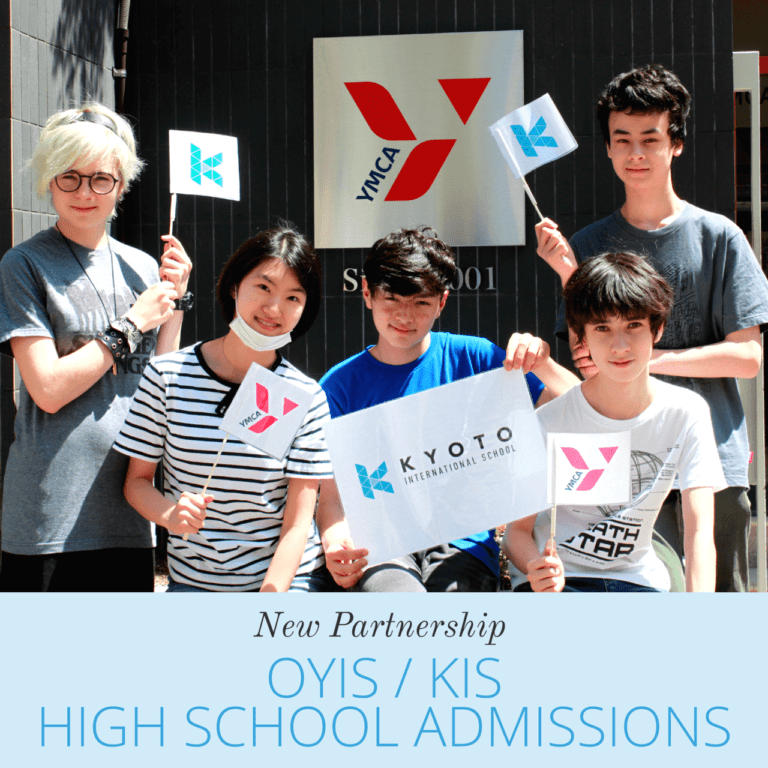 Dear OYIS Community,
We are excited to announce a new agreement made between Kyoto International School (KIS) and Osaka YMCA International School (OYIS). This agreement highlights the close relationship and mutual respect held between the two institutions. Through this agreement, OYIS will facilitate admission into their future high school programme for KIS students.
For KIS this agreement provides a clear pathway for students to reach high school graduation. Students graduating from KIS will have direct admission into the OYIS High School Programme. KIS and OYIS agree to work together in the development of their Middle School Programmes to ensure that both our students are prepared for the challenges of the IB Diploma Programme.
This new partnership is an exciting opportunity that will strengthen both schools. It is our belief that through this relationship we will each be able to offer greater value to our students and families. In the near future, we will benefit from OYIS and KIS students studying together in our new high school. Beyond this, we will also be able to offer a wide range of events for students of both schools and support the development of curriculum and fun events.
© Osaka YMCA International School 2019