Osaka YMCA International Charity Run took place on September 24th, thank you very much for your warm support and participation. We are excited to announce that we've collected 81,371¥ of donations within a very short of time! 
Charity Run Donation
Due to the fact that many students were highly interested in joining the Charity Run, the School had agreed to have one more Team of runners to take part on that day. For this reason, another 8,629¥ is needed to sum up 90,000¥ for 3 teams.
We thank you in advance for your gracious support which is key in our annual Charity Events. Your kind donation is highly appreciated and will be used to enable children with mental or physical challenges. No amount is too big or too small for charity. You can donate to our school Office.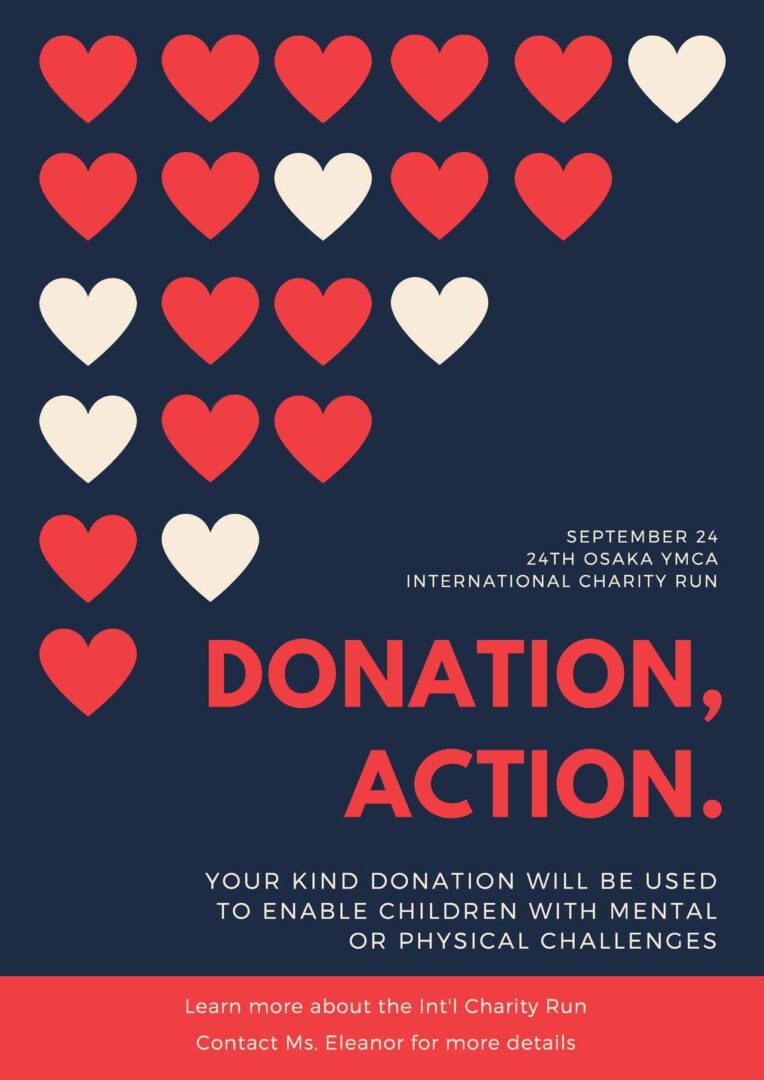 © Osaka YMCA International School 2018