Students in Osaka City are now able to take internationally-recognised tests as they prepare for university.
Osaka YMCA International School (OYIS) has just been given permission to host Scholastic Assessment Tests (SAT).
These assessments are used by universities and colleges around the world to decide which applicants receive offers. The SATs, which are run by the College Board in the US, aim to give colleges information about a candidate's academic levels.
As well as SAT exams, colleges also look closely at students' letters of recommendation and what else they have achieved during their school life. OYIS, which has campuses in Nakatsu and Tosabori, also helps students with this as it has a dedicated college counsellor and offers a wide range of extra-curricular activities.
OYIS has just launched the IB Diploma and its Grade 12 students will be the first to graduate later this year. During the year, they will receive significant support from teachers and counselors as they apply to university. The SAT exams are available to OYIS students and students from other schools who are about to apply to universities.
This year's SAT exams will take place on various Saturdays: October 1, December 3, March 11, May 6 and June 3.
For more information, contact OYIS college counselor Amy Pothong at [email protected]
Written by Mark Beales,
Principal – MYP/DP,
OYIS.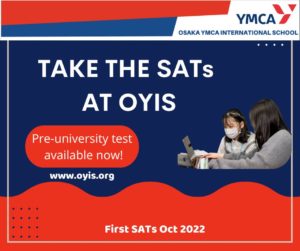 With the holidays season just around the corner, we are happy to announce what is on offer this year as...
Read More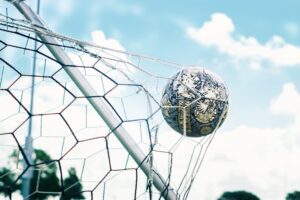 You may have seen the new Netflix documentary 'Beckham', about one of England's most well-known footballers. Near the start, Beckham...
Read More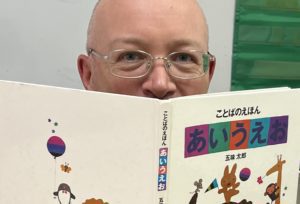 When I started learning Japanese, I began with the basics. Saying hello, thank you, ordering food. That kind of thing....
Read More