OYIS Winter Intensive 2023 [OYIS冬期インテンシブプログラム2023]
With the holidays season just around the corner, we are happy to announce what is on offer this year as part of the OYIS Winter Intensive Program. With a focus on Christmas Around the World and Food from that country in the form of a cooking lesson each day in Week 1 and STEM [Science/Technology/Engineering/Mathematics] in Week 2 as our overarching themes this year, our immersive English environment provides students with the opportunity to have hands-on learning experiences that are the key to their learning.  
OYIS冬期インテンシブプログラムのお知らせです。第1期のテーマは世界のクリスマスと料理。毎日テーマの国にちなんだクッキングをいたします。第2期のテーマはSTEM(サイエンス/テクノロジー/エンジニアリング/算数)。学習に必要不可欠な経験から学ぶ機会を提供しています。
Offered to students ages between 3 and 12 years old, there is a mix of language, cooking (Week 1),  literacy and experiment based opportunities (Week 2) for students to engage in. Each day also includes a 30 minute P.E block for each of the classes. The program focuses on fun and in particular, supports the students through inquiry and discussion based learning.  
3歳から12歳が対象でで、英語、クッキング(第1期)、読み書き、実験(第2期)を組み合わせた内容となっています。また、毎日各クラスに30分の体育の時間が設けられています。このプログラムは楽しさに重点を置き、特に探究心やディスカッションに基づいた学習を通して生徒をサポートします。
This year we will be offering the following programs
今回のプログラムの内容は以下となっています。
Week 1 – Dec 18th to 22nd [x 5 days]
Topic: Cooking and Christmas Around the World
[Day 1: Lapland/Finland / Day 2: Italy / Day 3: New Zealand /  Day 4: Germany /  Day 5: Christmas Around the World]

第1期 12月18日〜22日(5日間)
テーマ:クッキングと世界のクリスマス
[1日目:ラップランドとフィンランド/2日目:イタリア/3日目:ニュージーランド/4日目:ドイツ/5日目:世界のクリスマス]
Week 2 – Dec 26th to 29th [x 4 days]
Topic: STEM
[Day 1: Science / Day 2: Technology / Day 3: Engineering / Day 4: Math]

第2期 12月26日〜29日(4日間)
テーマ:STEM
[1日目:サイエンス/2日目:テクノロジー/3日目:エンジニアリング/4日目:算数]]
Through testing the students ability levels prior to their joining the Program, we are able to place them in a class with students of a similar level. Having similar levels within the one class means the teachers are more able to adjust the curriculum to the learning needs of the students in their class. Using a cross curricular integrated approach to the way the content is taught helps more meaningful learning take place.
プログラムに参加する前に能力レベルをテストすることで、同じようなレベルの生徒と同じクラスにすることができます。同じクラス内に同じようなレベルの生徒がいることで、教師はそのクラスの生徒の学習ニーズに合わせてカリキュラムを調整することができます。カリキュラムを横断的に統合したアプローチで学習内容を教えることで、より有意義な学習が行われるようになります。
On the Wednesday of each week of the Intensives [Wed. Dec 20th & Wed. Dec 27th] we will also be holding morning information sessions for parents who wish to learn more about our Saturday and Monday to Friday OYIS Programs. These sessions will be open to all parents who have students who attend the Intensive Program. 
各インテンシブ期間中の水曜日12月20日(水)と12月27日(水)には、サタデープログラムと平日のOYISプログラムについて詳しくお知りになりたい保護者の方々を対象に、午前中にインフォメーションセッションを開催いたします。この説明会は、インテンシブプログラムに参加する生徒を持つすべての保護者様が参加できます。
Applications open November 3rd at 10am and closes Dec 3rd at 17:00pm. Feel free to contact the Office via [email protected] for more information or if you have any questions. We are able to support your inquiries in English, Japanese or Korean. We look forward to hearing from you!  You can also Apply Now using the link [here].
お申し込みは11月3日午前10時〜11月20日午後5時までの受付です。ご質問がございましたら、 [email protected]までお問い合わせください。こちらのメールアドレスでは、英語、日本語、韓国語にてお問い合わせを受け付けます。お問い合わせお待ちしております。お申し込みは[こちら] をクリックしてください。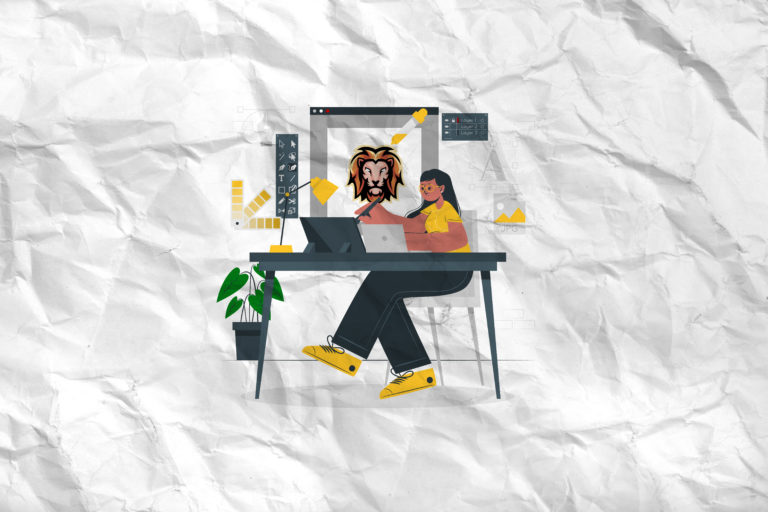 Announcement
We are excited to announce that we will be holding an OYIS Lions Logo design contest that will run for the duration of the summer!
The winning logo will be our official OYIS Lions image that may be used on school merch, athletics uniforms, and so much more!
RULES:
• Designs must be original creations
• Designs must be school-appropriate
• Designs can only be in the following colors: Navy blue, red, black/white
Please note: The winning design may be refined by the OYIS Marketing Department so that it may be used for any medium, large-scale or small-scale
Only one entry per student. Image size must be 1000×1000 pixels with a resolution of 150dpi.
If you have any questions about the rules, please email [email protected]
See below for some examples:
Read More »