Announcing the New OYIS Website!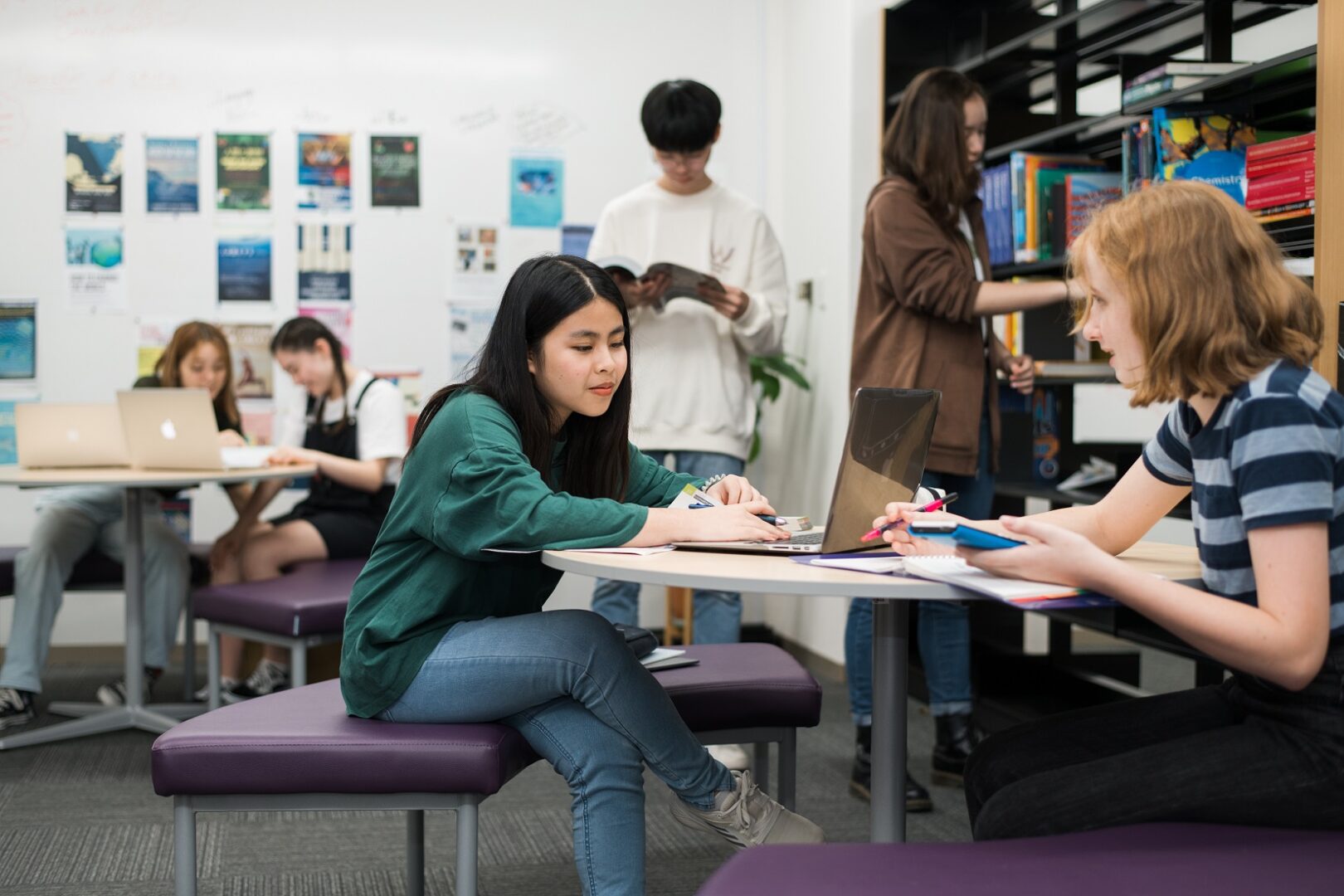 We are very excited to announce the launch of our newly designed website. Visit us at oyis.org. After almost an entire year of hard work and dedication, we are delighted to officially announce the launch on February 4, 2021.
As an innovator in education in the Kansai area, it's important for us to make information regarding our programmes, services, and news easily accessible for our current and prospective families. We endeavor to provide all the stakeholders in our community with the most accurate, up-to-date information and share our knowledge and expertise in the field of education, curriculum development, language learning, and more.
We wanted to make the new website faster, easier to navigate, and more user-friendly. Our goal with this new website is to provide our visitors an easier way to learn about OYIS. The new website gives better access to Explore our mission and vision, our Learning, the Experience at OYIS, how to Join and Connect with us, as well as dynamic calendars and a brand new parent portal, called the OYIS Community Hub. Our current and prospective community members will find useful information about our school on the homepage of our website. We highlight the teaching and learning that goes on every day in the classroom and show how our students are at the core of everything we do.
Amongst the new features, the site contains integrated social media buttons to foster improved communication with the community. On our portal, we will be frequently updating our content with helpful information, educational blog posts, school announcements, and student successes. Our parents and guardians can sign into the portal here: OYIS Community Hub.
We would also like to thank the fantastic staff members at OYIS who donated their time and energy to make this site what it is, from the teachers who took time to write content, to the translators who scoured every word to help us forge a stronger multi-lingual community. Finally, a huge thank you goes to James Fraser, Bryan Fawcett, and Claire Anderson for the endless hours they poured into making this a reality.
For any questions, suggestions, feedback, or comments, please email us at [email protected].
Thank You!
新しくデザインされたウェブサイトの立ち上げを発表することになりました。oyis.orgをご覧ください。ほぼ丸一年のハードワークの末、2021年2月4日の立ち上げを正式に発表できることを嬉しく思います。私たちは、新しいウェブサイトの表示速度をより速く、より見やすく、より使い勝手のいいものにしたいと考えていました。
関西の学校教育のイノベーターとして、私たちのプログラムやサービス、ニュースなどの情報を、在校生のご家族や入学をお考えのご家族が簡単にアクセスできるようにすることは重要なことです。コミュニティーのすべての関係者に最も正確で最新の情報を提供し、教育、カリキュラム開発、言語学習などの分野における知識を共有しその専門機関となるよう努めます。
皆様に、より簡単にOYISについて知っていただくことがこの新しいウェブサイトの目的です。本校のミッションとビジョン、学習内容、OYISでの体験、入学する方法や学校とのつながり方などを紹介しており、また、活動的な予定表や新しい保護者向けのポータルサイト「OYISコミュニティハブ」も紹介しております。在校生や入学をご検討されている方々は、ホームページで本校に関する役立つ情報をご覧いただけます。毎日の教室で行われている授業や学習の様子を紹介し、生徒がいかに本校の活動の核となっているのかを紹介しています。
新機能の中でも、サイトには統合されたソーシャルメディアボタンが含まれており、コミュニティーとのコミュニケーションを向上させています。ポータルでは、役立つ情報、教育的なブログ記事、学校からの発表、生徒の成功事例など、常にコンテンツを更新していきます。保護者の方はこちらからポータルにサインインできます《OYISコミュニティハブ》
また、このサイトを作るために多くの時間とエネルギーを提供してくれたOYISの素晴らしいスタッフの方々、時間をかけてコンテンツを書いてくださった先生方、日本のコミュニティに親しみを持ってもらうために、一字一句吟味してくださった翻訳者の方々に感謝したいと思います。最後に、ジェームス・フレイザー、ブライアン・フォーセット、クレア・アンダーソンの3人が、このサイトの実現に向けて、尽きることのない時間を費やしてくれたことに、心から感謝いたします。
ご質問、ご提案、ご意見、ご感想などは、[email protected] までメールでお寄せくださいますようお願いいたします。