Literacy Week 2019/20 announcement
Join us for our Language Literacy Week. It will be held from 21-25.October.2019.
There will be a number of new events and activities for PYP and MYP students alike. Join us for classroom observations in the PYP classrooms and for the closing assembly on Friday.
There will be a book character dress-up parade and the winning house will receive our new house trophy. We look forward to seeing you during the week!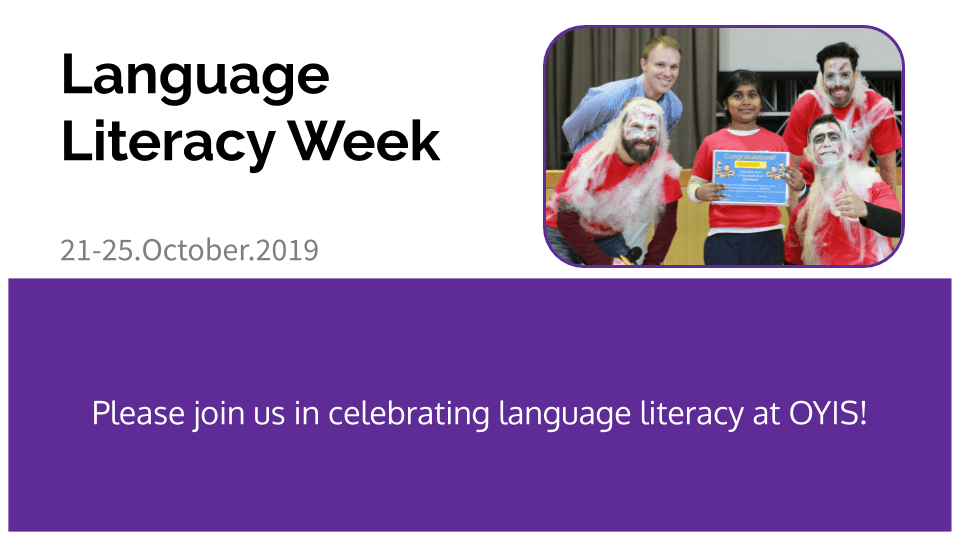 © Osaka YMCA International School 2019