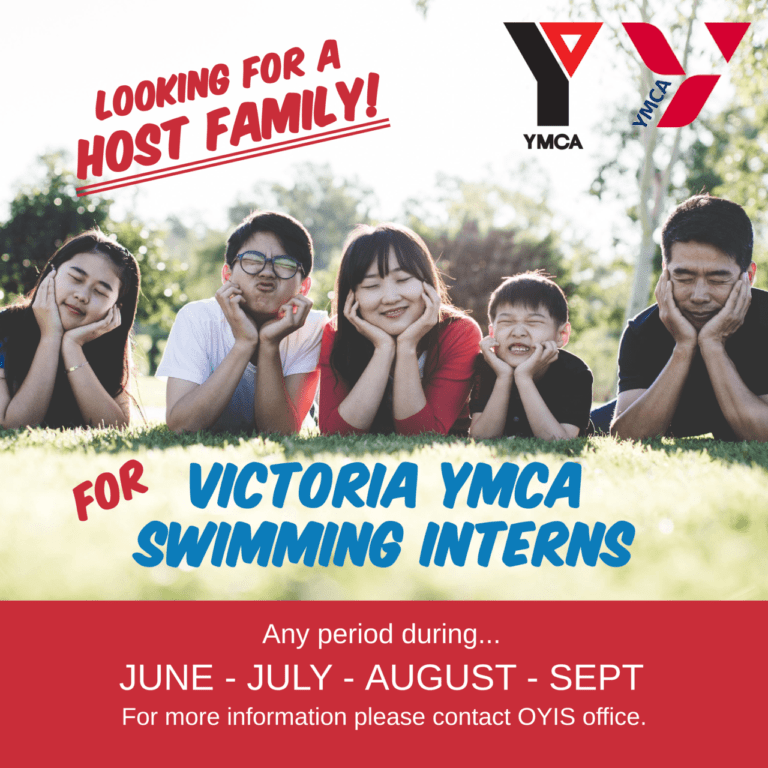 Dear parents and caregivers, 
We are pleased to inform you that we will welcome four international, qualified swim interns from Victoria YMCA, Australia again this summer.
They will work as aquatics instructors & teaching assistants for our Monday to Friday program, Saturday School program and the Summer Intensive programs.
The school is looking for a minimum of 10 families to host them during their stay. Please read the following information below and let us know if you are willing to be a host family.
It will be a great opportunity for your child to experience someone from a different culture, as well as to increase their opportunities to speak English at home.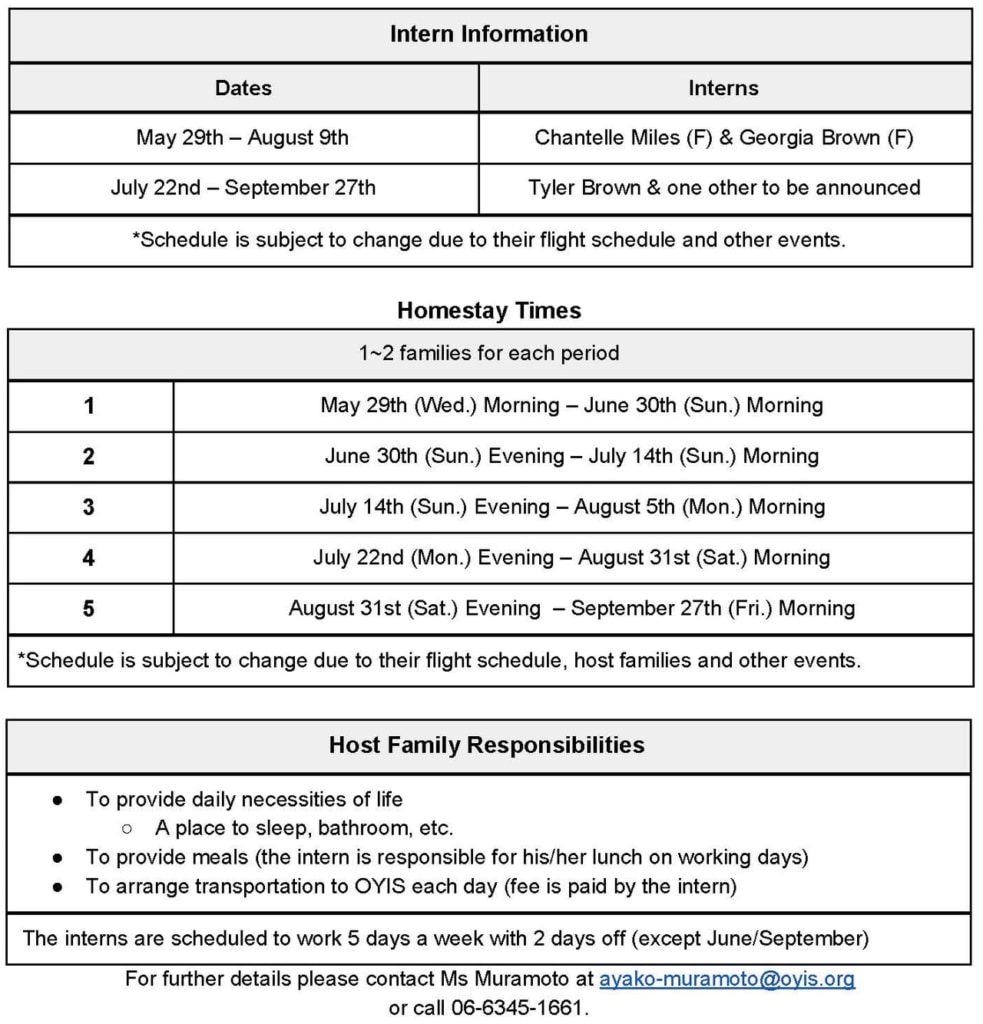 © Osaka YMCA International School 2019