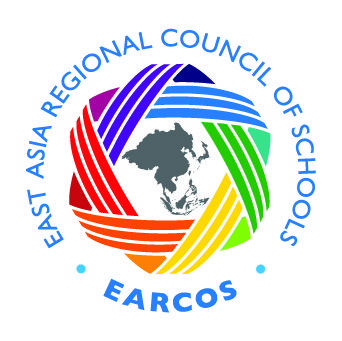 EARCOS Workshop

Connecting Mathematics to the World Around Us
Workshop outline
Connecting Mathematics to the World Around Us is a course designed to help teachers bring out the beauty and applicability of mathematics for their students. In this course, you will put on a pair of mathematical glasses and view the world through a mathematical lens. You will model what we would like our students to do – to see mathematics everywhere; to think mathematically outside of the classroom and to appreciate its beauty and importance. You will learn how to create rich mathematical questions for students related to daily life; design; art; architecture; photographs; images from Google Earth; videos and newspaper articles.
Presenter bio
Ron is an Associate Professor, Teaching Stream at the University of Toronto where he teaches mathematics methods courses for future middle and high school teachers. He has over 20 years of experience teaching grades 7-12 mathematics. Ron's professional activities include consultations and conference presentations in North America, Asia, England, Abu Dhabi, Dubai, Qatar and Africa. Ron is an author for the NCTM (The Mathematical Lens) and member of the Advisory Board for the Museum of Mathematics in New York City. He is the recipient of the 2015 Margaret Sinclair Memorial Award Recognizing Innovation and Excellence in Mathematics Education awarded by the Fields Institute.
Full information
Date – This is a 2 day workshop running from November 16th – 17th. (Saturday/Sunday)
Time – 9AM to 4:30PM.
Location – Osaka YMCA International School Campus.
Fee – $80 USD for EARCOS member schools. $180 USD for non EARCOS member schools.
Capacity – 50 people.
Lunch, coffee and tea services will be provided inclusive of the registration fee. Please mention any dietary preferences or allergies during the registration process.
Registration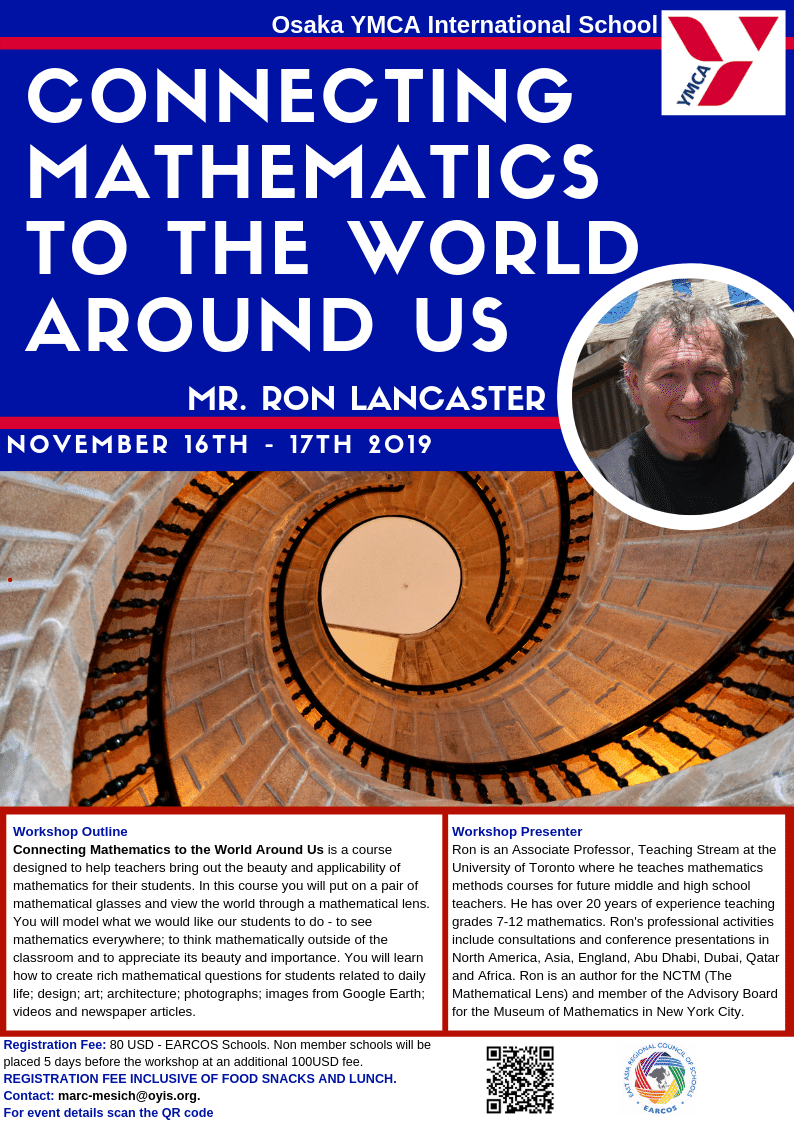 © Osaka YMCA International School 2019