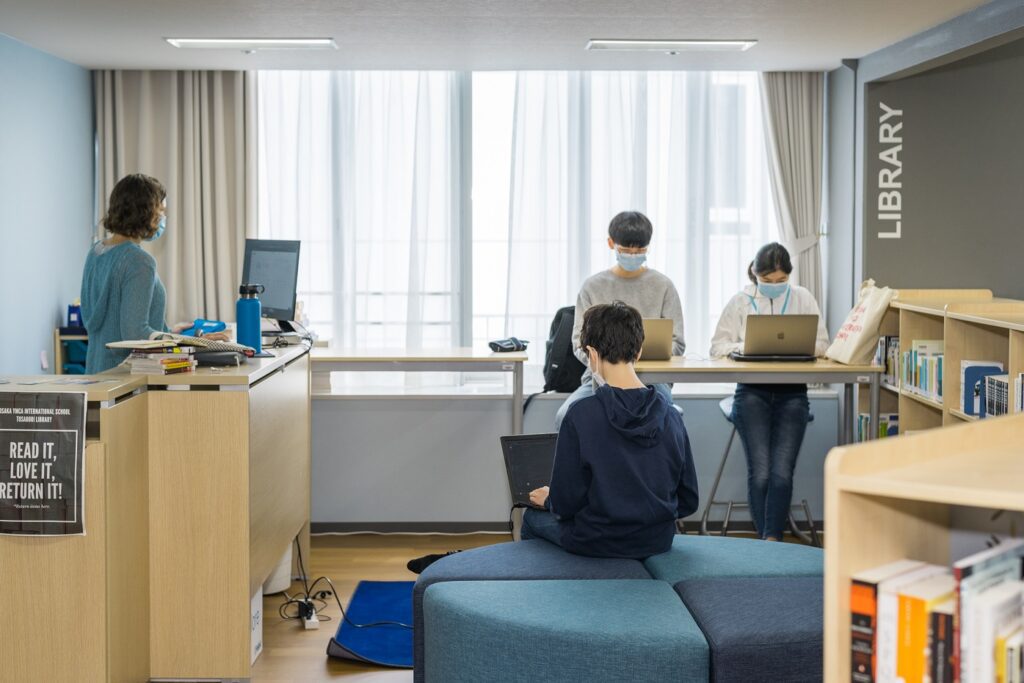 Depending on my schedule, I might start the day at Nakatsu or Tosabori! I like to spend time with my friends before homeroom, and sometimes I take some time to finish my homework before it is time for class.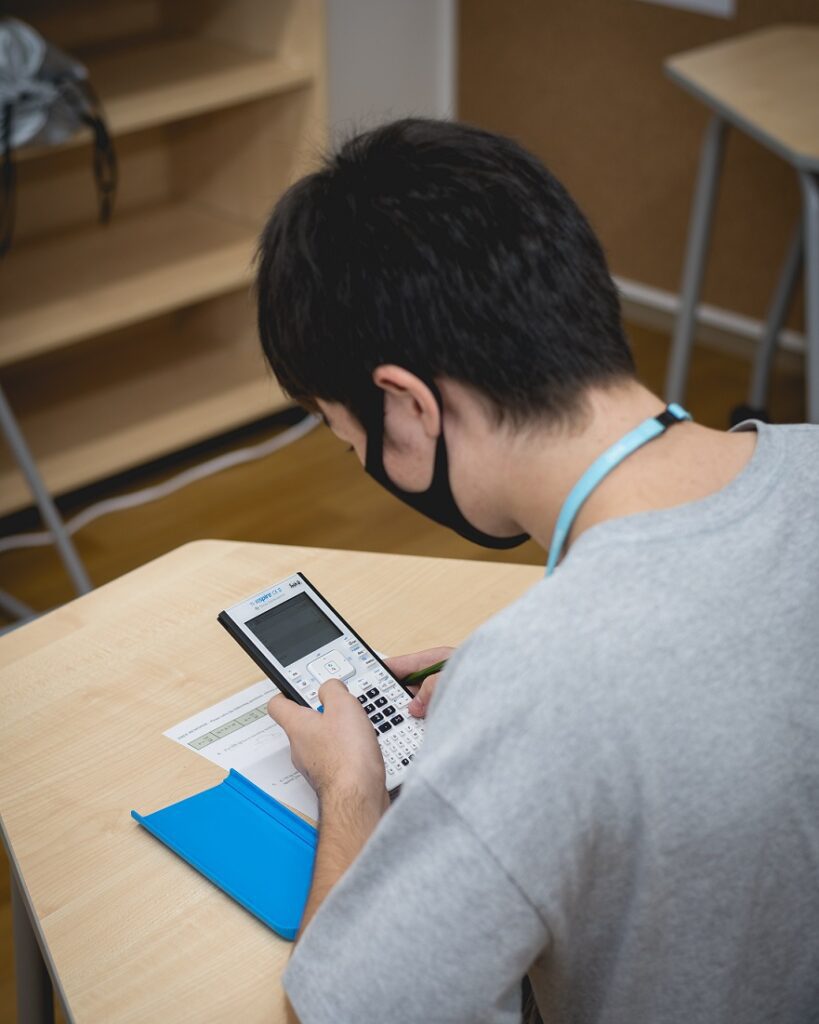 Studying in the morning...
Classes in the morning might be math, design, literature, or science. I work collaboratively with my peers in group projects and check Managebac to see what is coming up soon.
Grab some lunch and relax!
This year, I still have school lunch, but next year when I eat lunch at Tosabori, I will be able to go out and buy lunch if I want to. After we eat, we spend time together chatting and hanging out until it is time to get back to it.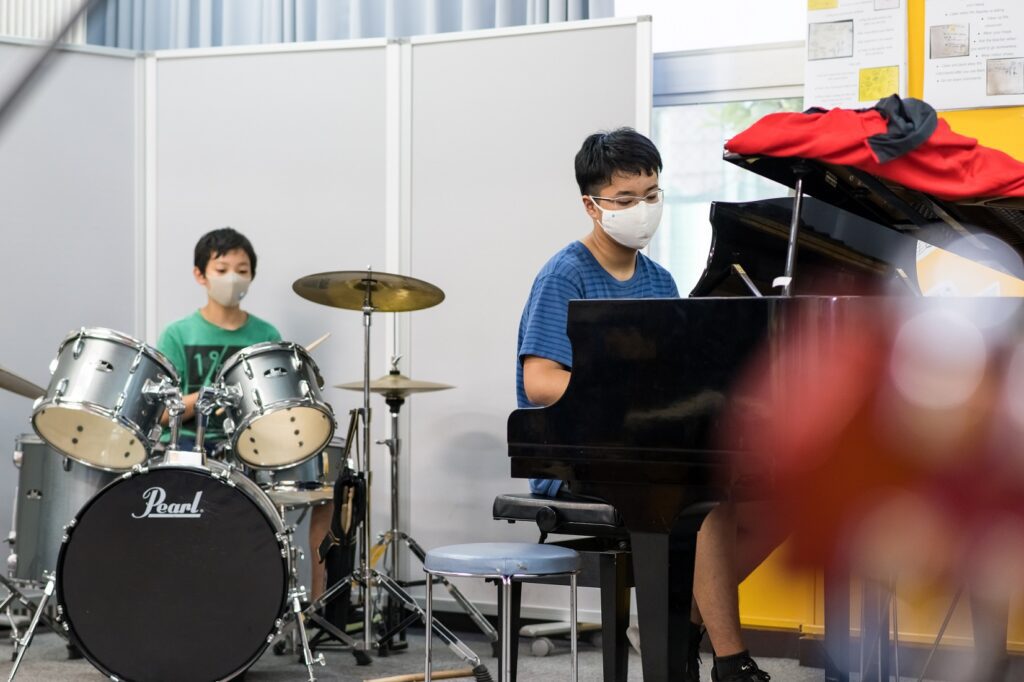 Heading into the afternoon!
In the afternoon, I go to music and get a chance to express myself creatively. I have learned to play the piano recently and I like to play with the class band.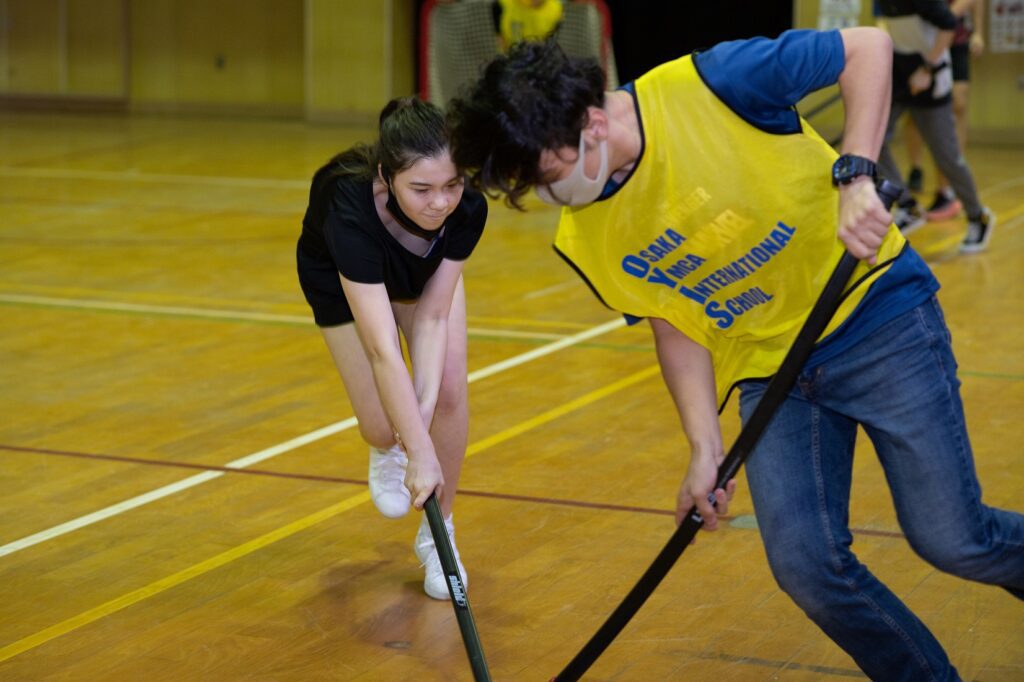 Every day after school, I have an after-school activity. Sometimes I do art or board games or flower arranging. Today, I have a sports club. It's just for fun!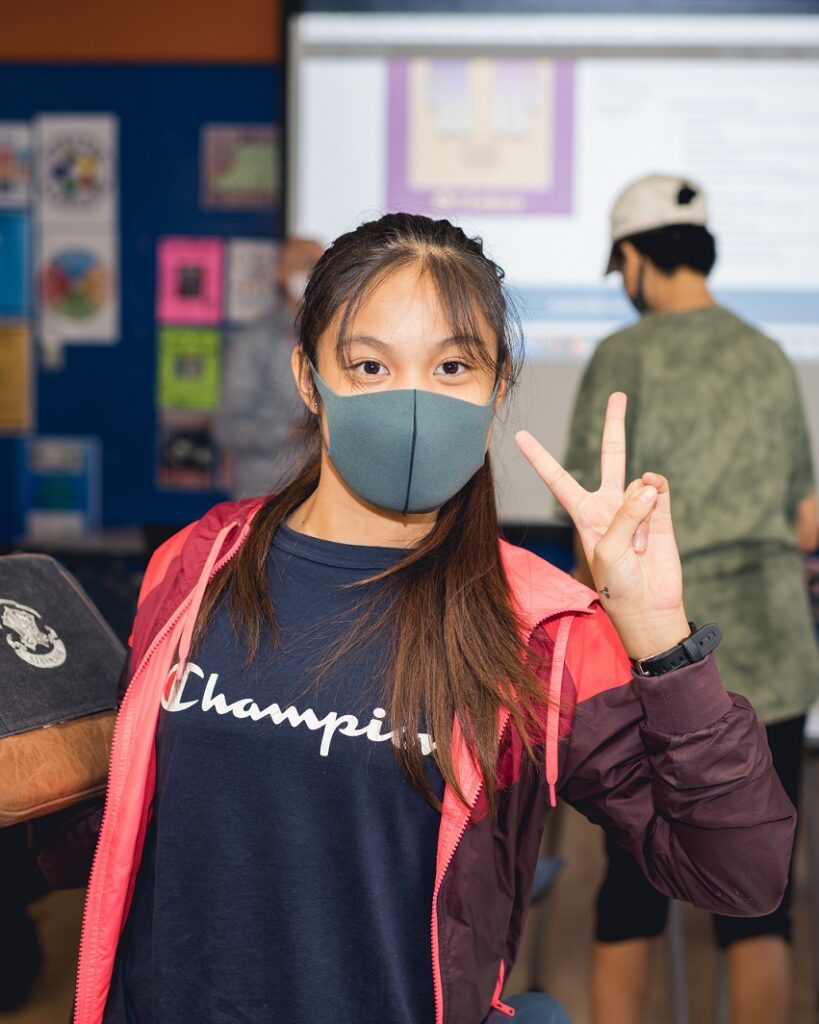 After school activities are over, I'm going to take the train home. I usually catch the school bus to Umeda, and then I take the train from there. See you tomorrow for more MYP-goodness!