Getting the day started...
I arrive everyday at the Tosabori campus around 8:30am. I take the elevator up to the ninth floor and put my belongings in my locker. I wash my hands, meet my friends, and prepare for the day. Sometimes I do some work in my homeroom or in the library.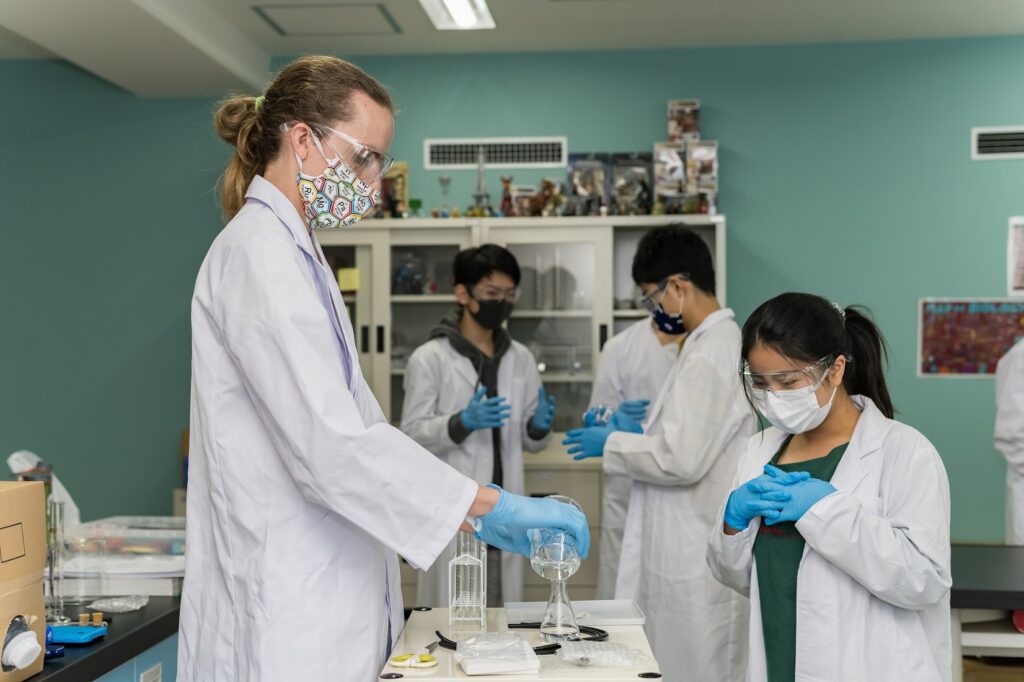 After homeroom, I have three classes before lunch. I really enjoy DP Chemistry because I love learning about reactions! It is a little challenging, but I think our teacher is really preparing us for the exams well. I want to study chemical engineering in university.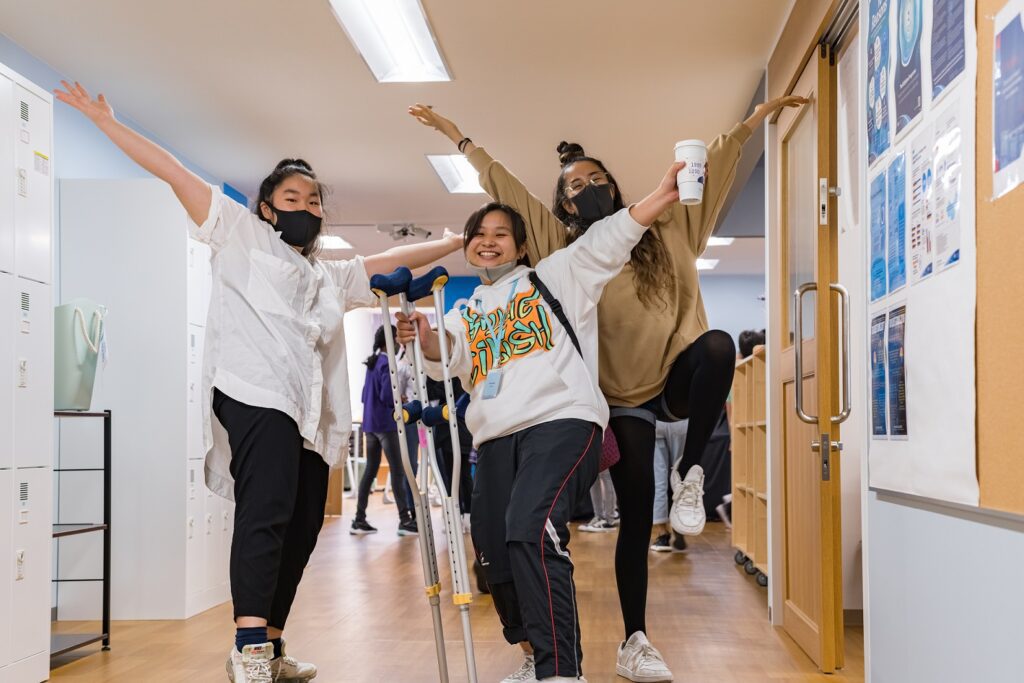 We eat lunch from 11:50am until 12:20am. Sometimes I bring lunch from home, but today I went outside the school and bought something extra. On Mondays, Wednesdays, and Fridays we can use the gym to exercise. Today I just wanted to spend time with my friends, so I stayed in one of the classrooms until lunch break was over at 12:50.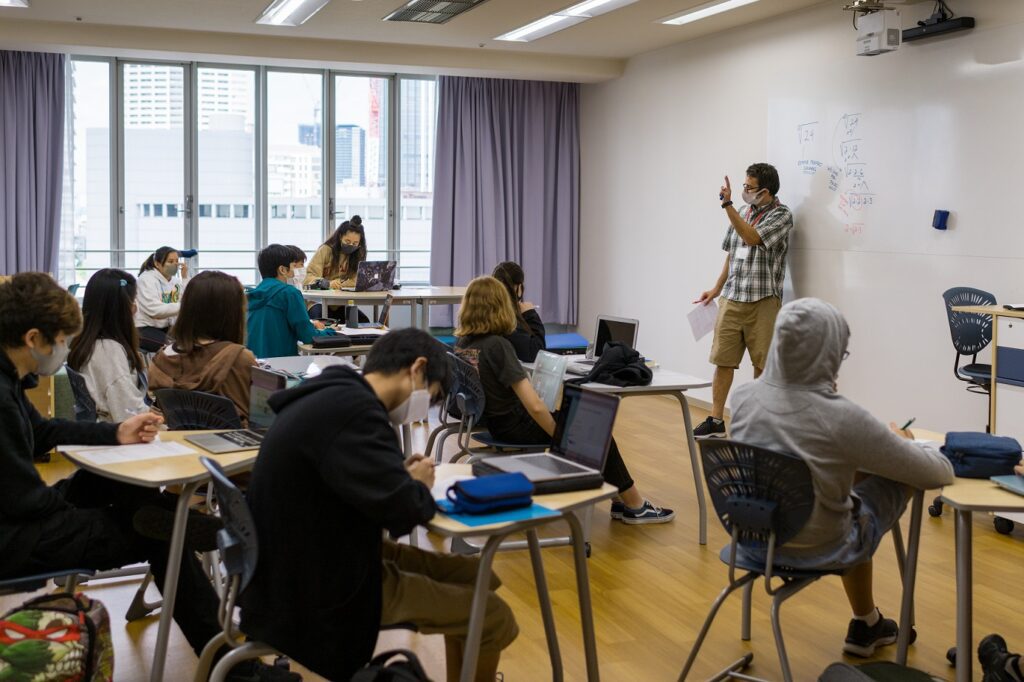 We have three more classes after lunch. I am also taking DP Mathematics, which is my hardest class. One of the reasons I like it is because I learn how to apply what I learn in the classroom to the outside world!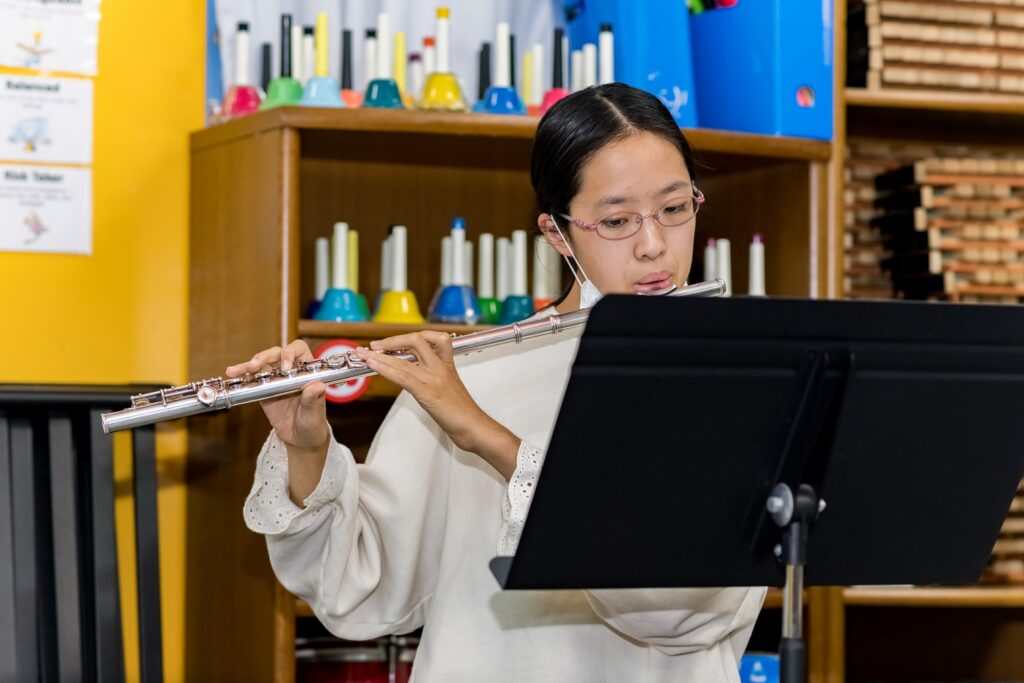 After classes finish, I have an after-school activity: band! I have been playing a musical instrument since I was in the PYP, so I am getting pretty good. I like to have the chance to play with my friends.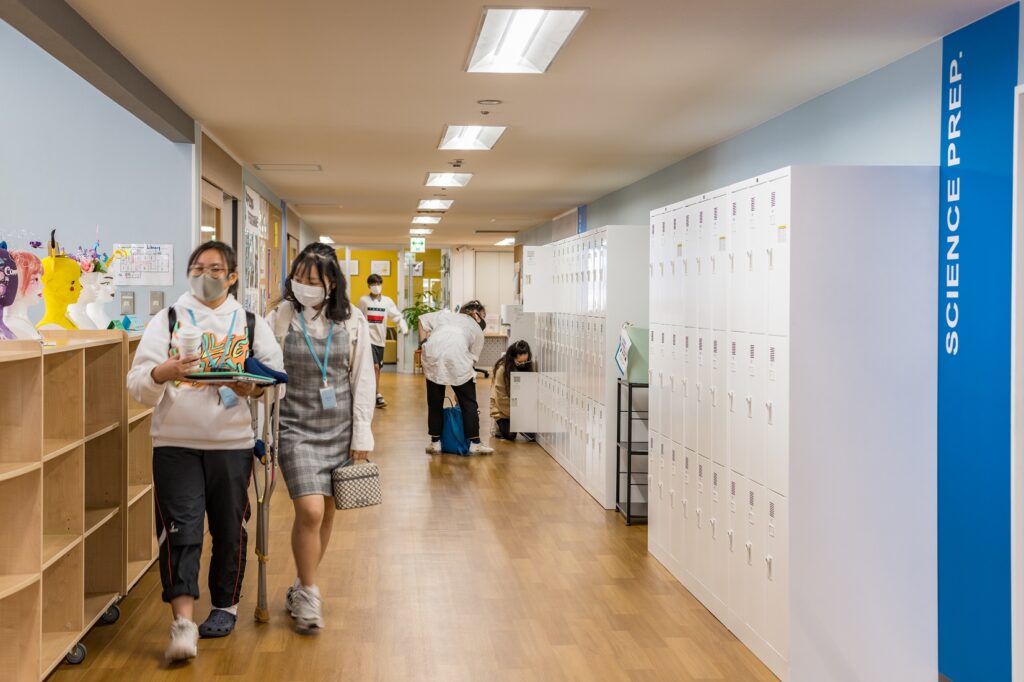 All finished - let's do it again tomorrow!
Today is finished! Our teachers dismiss us at 4:oo. I usually go home on the train, unless I have an after-school activity.