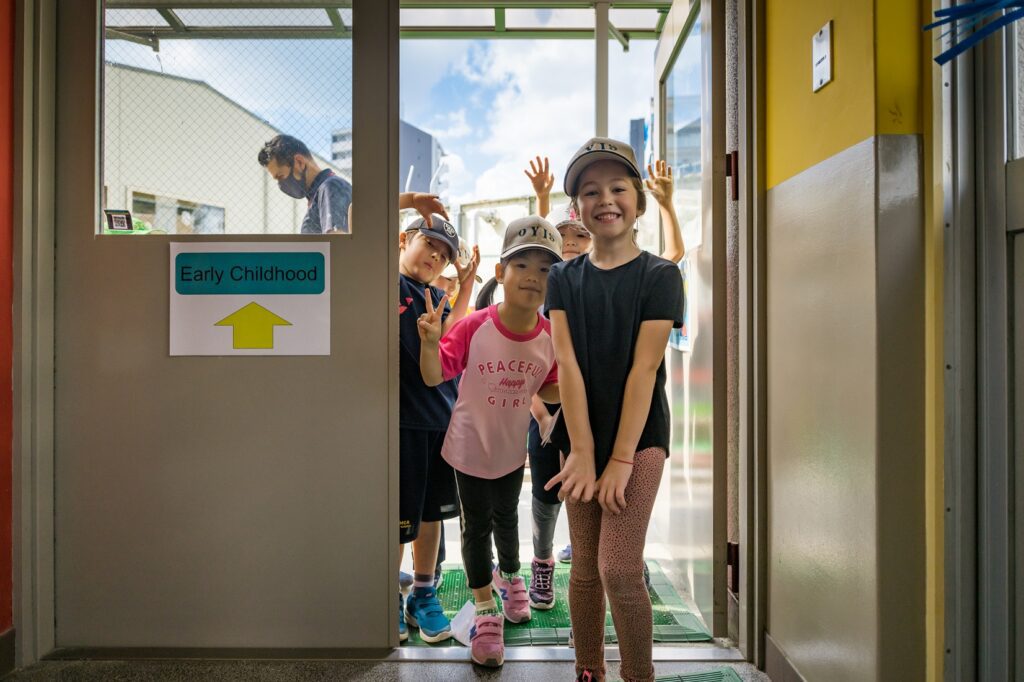 First thing in the school day...
Good morning! I arrive at school, change my shoes, wash my hands, and greet Ms. Judith at the door. I put away all the things I need that day – my towels, lunch, snack and drink bottle, and PE clothes. Then I write in my diary!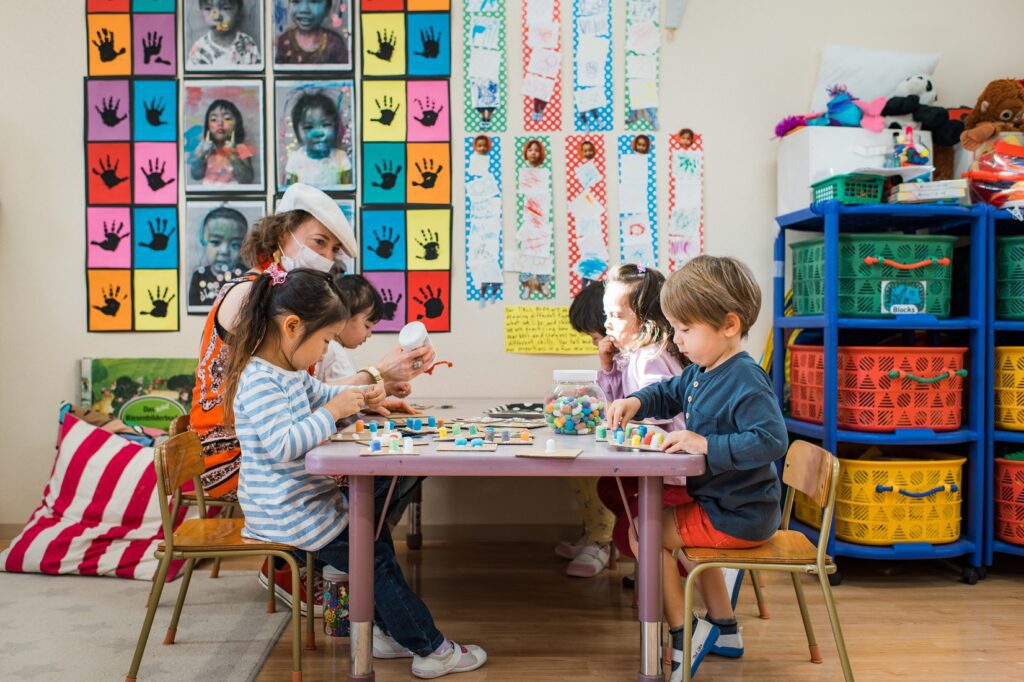 In the morning at 9:45, we have a snack – which is something healthy I brought from home. I like circle time where we discuss the activities that are set up for centre time, learn songs, and read books pertaining to the UOI (Unit of Inquiry).
During the morning, I sometimes go to art, library, or PE class. I really love the first recess in the morning as well!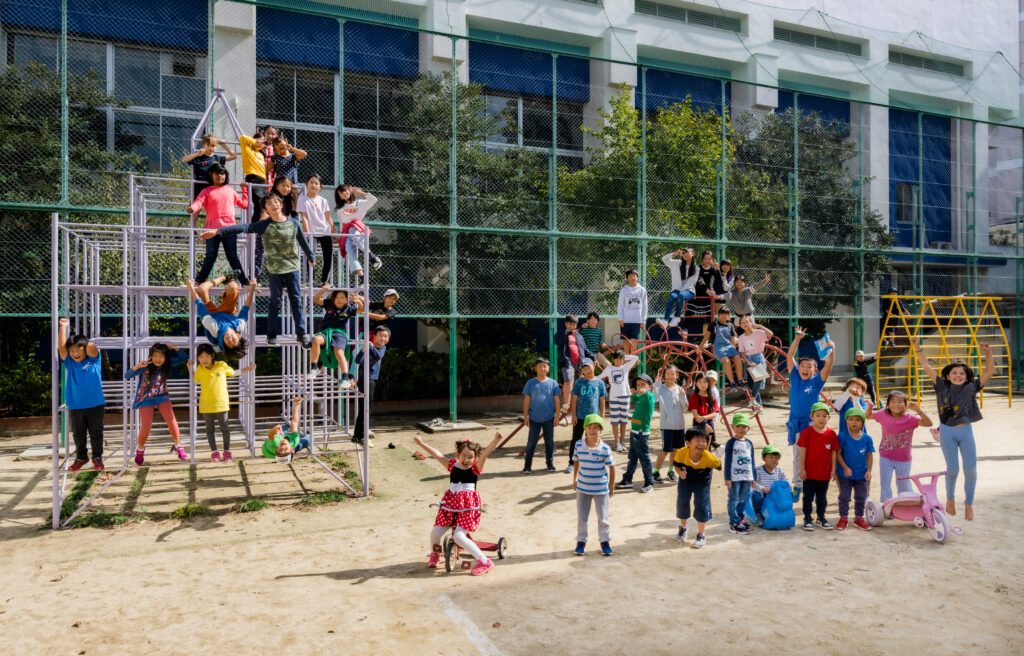 Fun and learning during lunch and recess!
There is a lot to do during lunch and recess. Some of my friends eat school lunch, and I bring my lunch from home. Afterward, I can ride bicycles, do stilts, hula hoops, draw or color, play in the sandpit or mud kitchen… I love to spend this time with my friends.
There are more UOI (Unit of Inquiry) activities in the afternoon, like dramatic play (house or kitchen), dress-up, blocks, cars, magnets, writing, drawing, painting, card or board games, library, crafts, origami etc. We have another snack at about 2:30 – something healthy, of course.
It is time to pack my bag at 3:30. I hang my bag in my locker outside the classroom and our teacher reads us a story. We then sing a goodbye song. My parents are waiting outside and my teacher calls us one by one and says goodbye!